Christ is in our Midst! He is and always shall be!
---
Welcome to St. Athanasios Greek Orthodox Church
St. Athanasios Greek Orthodox Church, located in Gulf Shores, Alabama, is under the jurisdiction of His Eminence Metropolitan Alexios of the Greek Orthodox Metropolis of Atlanta.
Orthodox Christians of all ethnic backgrounds ... Greek, Russian, Belarusians, Moldovian, Serbian, Ukrainian, Romanian, etc. are welcome to worship at the Church.

Parish News
Online Chapel
Today's Readings
Saints and Feasts Commemorated
Visit the
Online Chapel
for more daily readings, hymns, a monthly calendar of saints and feasts, and more.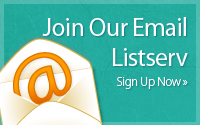 Upcoming Events
Matthew the Apostle & Evangelist
Friday, November 16
Gregory the Wonderworker & Bishop of Neo-Caesarea
Saturday, November 17
9th Sunday of Luke
Sunday, November 18
SUNDAY DIVINE LITURGY @ St. Athanasios Greek Orthodox Church
Sunday, November 18 10 am
Obadiah the Prophet
Monday, November 19
The Forefeast of the Presentation of the Theotokos into the Temple
Tuesday, November 20
Worship Schedule
Sundays: Divine Liturgy: 10:00 AM
Weekdays: Special Feast Days and Holiday Schedules are posted on our Bulletin and Monthly Calendar